SODO Track, Seattle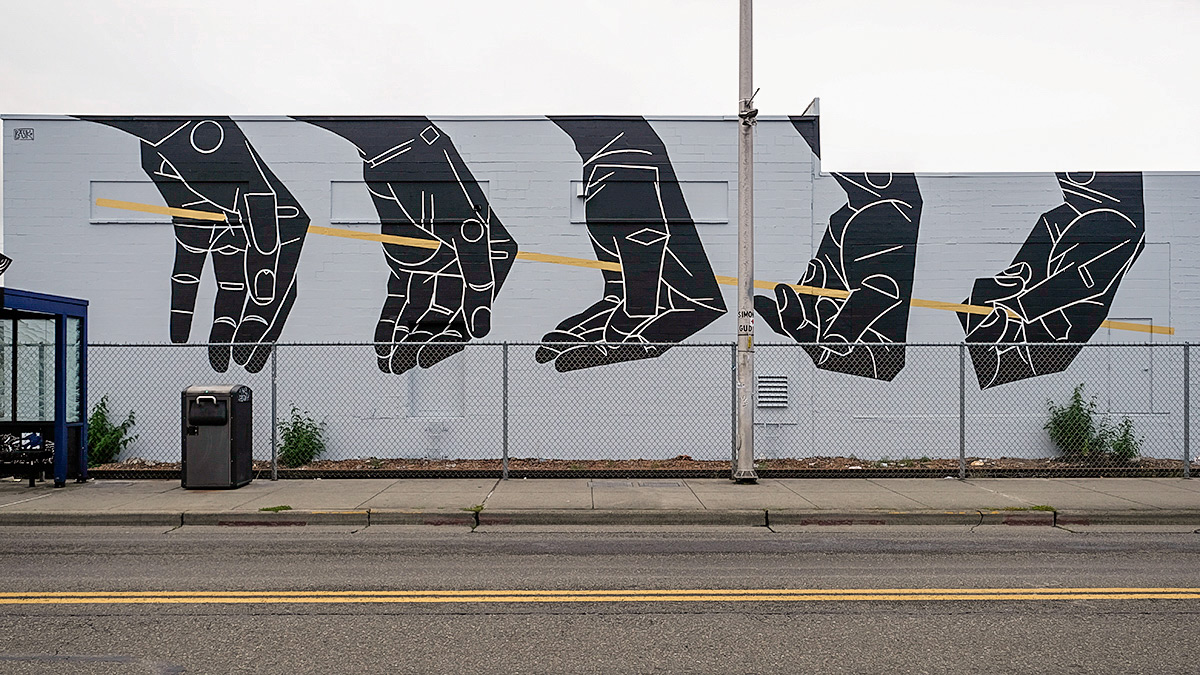 Year 2018
Title Unaesthetic Aesthetics
Photo Rolypolygirl, Dominic Nieri & Anna Kooris


Mural for SODO Track in Seattle. A project by 4Culture.

Five hands as five frames following the concept of movement. A reference, on a deeper level, to how contemporary society perceives and quickly "consumes" the lives of others and –in case of artists– their work, based on the fruition of pictures that are "framed" on digital platforms (such as social networks).
The progression, from left to right, towards an unnatural and awkward pose challenges the idea of filtered perfection that is often seen and perceived on social media from a user/viewer's perspective.

A golden line connecting the five black hands by passing through their flesh acts a physical link that further supports the idea of motion, while aiming to be a tribute to the depiction of St. Sebastian in Renaissance art (and onward), in which arrows symbolize the brushes used by the artist himself, while the martyred body metaphorizes a canvas.